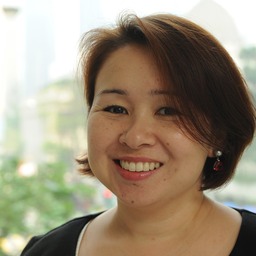 FOCUS: mediation, conflict coaching, dispute system design
Contact Sala: sala@faces-adr.org
Sala is originally from Melbourne, Australia but has lived in Malaysia, Hong Kong, the UK and lately in Malibu.  After competing her LLB (Hons) at the Universtiy of Bristol, she attended the College of Law, Store Street. Following articles in London, she qualified as a lawyer in the UK. On returning to Hong Kong, Sala qualified as a solicitor and practiced criminal litigation before commencing work as a banking lawyer.  
Sala worked at Peregrine before the Asian crisis and then spent 2 years at Credit Agricole Indosuez in the legal department.  On joining Morgan Stanley in 2000, Sala ran the Asian Equity Documentation Group for 4 years before moving to the business side and working as Head of Product Development for DSP before leaving in 2011. Despite enjoying finance, Sala was fortunate enough to be exposed to mediation training and decided to dedicate her career to ADR.  After obtaining her LLM in Dispute Resolution at the Straus Institute, Pepperdine University in Malibu, Sala has set up a mediation practice in Hong Kong, Conflict Change Consulting providing mediation services, coaching and DSD. Sala is a co-founder of FACES. She is an International Ambassador for the Straus Institute. 
Sala is teaching a financial dispute resolution course in the LLM (Arbitration and Dispute Resolution) programme at HKU as an adjunct associate professor. 
She has joined the FINRA mediation roster and is available for FINRA mediations. She is also admitted to the general panel of the HKIAC and is a CEDR accredited mediator. With recent changes in Hong Kong, Sala is also a member of the HKMAAL Panel. She has completed CINERGY conflict management coaching.