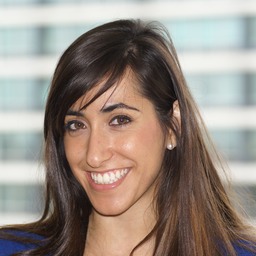 FOCUS: arbitration
Contact Laura: laura@faces-adr.org
Laura Lozano is a qualified Spanish Lawyer focused on the ADR field. Having been abroad multiple times makes her an ideal candidate to understand cultural differences. She is for instance aware of the Swedish Welfare State and has an American perspective thanks to her LL.M. at Pepperdine. All this makes her a real conciliator. Besides, her Business degree at ICADE University enables her to deal with complex operations.
She is currently working as a Counsel in the arbitration boutique Gonzalez Bueno & Asociados (http://www.gonzalezbueno.com) in Madrid. Under her duties she works as party representation and assits partners in cases in which they act as arbitrators.
She has previously worked as a Junior Associate at IGF Asesores SL. Madrid, a small law boutique, providing legal counsel to various purchasers, sellers and entities regarding both domestic and international settings. Moreover, she had experience in mergers and acquisitions and partnerships transactions as well as general corporate law.
She has collaborated on the first European Class Action book published by the Association for International Arbitration. Furthermore, she has interned at the International Center for Dispute Resolution a division of the American Arbitration Association, the leading American dispute resolution agency. Along with her passion for and experience in Dispute Resolution, she has significant experience conducting research in both legal and business settings. She is extremely interested in arbitration and her professional goal is becoming a well known arbitrator.