ADR Chatroom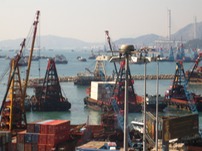 Our Hong Kong Face, Sala Sihombing will be speaking at the Asialaw Dispute Resolution Summit 2014 in Hong Kong. Sala will join a panel to consider the balancing act that companies must conduct when considering the most appropriate form of dispute resolution.

Laura Lozano, our Spanish face, queries the focus of investor state arbitration in her recent post on the Kluwer Arbitration post. Is the focus of investment state arbitration switching from Latin America? If so to where? Click on the link to share Laura's thoughts.

Our Hong Kong face, Sala Sihombing co-authored a book on mediation in Hong Kong which has been published just in time for summer holidays.  The work is a review of the theory and practice of mediation in Hong Kong.
The book is available in shops or for order online direct from the publisher CCH Wolters Kluwer.